Training Services from Heart Medical
Training that helps you comply with workplace legislation
As an employer you have a legal responsibility to ensure your employees, visitors and customers are safe on your premises and when undertaking their work. The regulations allow you to choose your workplace training provider and were here to ensure you get the right provider for you!
See how Heart Medical meets the standards set by the Health and Safety Executive (HSE) by clicking on the link to our quality section.
Our Training team has significant experience in helping workplaces to assess risk and designing a package to suit, being mindful of disruption to the workplace and budgets.
Key benefits of choosing Heart Medical as your training provider:
♥ Come to our bespoke training centre which is ideally located just off junction 40 of the M1 Motorway or train your staff in your own premises with our "mobile classroom" service
♥ Cost effective solutions
♥ Spread your training to limit impact on your operation, we can train courses over consecutive days or weeks
♥ Dedicated and local customer service team
♥ Extensive governance arrangements with all courses delivered against HSE standards
♥ Lunch and refreshments provided for students on every course
♥ Free consultancy service for your workplace
Want to check how many First Aiders your workplace requires? 
Click the calculator below to generate your personalised report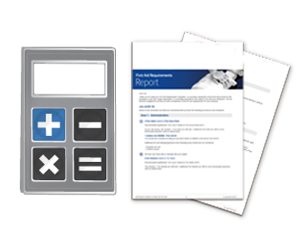 Or follow the link to the Workplace Package section of our website.
A full range of workplace courses which include:
♥ 3 day First aid at work
♥ 1 Day Emergency First Aid in the workplace
♥ Automated External Defibrillation and life support
♥ Manual handling
♥ Fire marshal
♥ Paediatric first aid
Heart Medical trainers are fully qualified, professional, uniformed and most of all – experienced subject matter experts. We will ensure that every student gains the confidence and practical skills required to be the most important of things – a life saver!
Our training is not just for the workplace - are you a member of the public or part of a sports club or community group who wants to learn more about First Aid or trying to improve your CV? Heart Medical can run specific courses to meet your requirements, call the team to discuss your needs.
Please download our Training Services Brochure or for more detailed information on our services please contact one of the team by emailing us at enquiries@heartmedical.org.uk
Alternatively you can complete the contact form by following the link to our Contact Us page and one of the team will respond as quickly as possible.
Training Courses from Heart Medical
Payment Methods:






        Refund Policy