Workplace Packages & First Aider Requirements
As an employer are you fully aware of your legal responsibilities towards your staff, site visitors, customers and members of the public?
We are committed to making local business safer and compliant enabling your staff to be the most important of things – a life saver!
Heart Medical can make you compliant, safe and reduce impact on your operation whilst being an economic option!
Why not choose our specialist workplace package?
Designed around you!
Heart Medical can provide a bespoke two day workplace package which can be trained on consecutive or split days/weeks to ensure you are fully compliant with current legislation. Each package can train a maximum of 24 candidates with discounts available for larger numbers:
Day 1  – Level 2 Emergency First Aid (Adult or Paediatric)
Day 2  – Any two of the following courses to suit your workplace:
♥ Level 2 Food Safety
♥ Level 2 Safeguarding
♥ Level 2 Manual Handling
♥ Level 2 Fire Safety
♥ Automated External Defibrillator
Does your workplace comply with the First Aid HSE guidance?
Click on the calculator below to generate your personalised report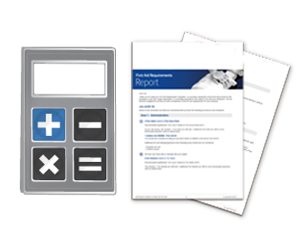 Alternatively you can complete the contact form by following the link to our Contact Us page
and one of the team will respond as quickly as possible.